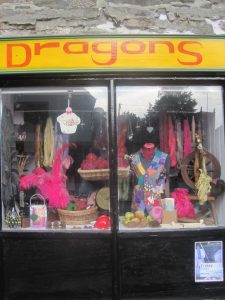 Dragons Co-op is host to Dragons Craft shop who sell gifts and crafts and fair trade and eco products.
On Llanrhaeadr YM high street th shop is opn Thursday- Sunday ebery week. There is also a gallery and commnity workspace upstairs.
We hold regular crafts, skills and practical workshop.
We offer Wifi and internet services and advice
Art studio with regular exhibitions of both local and global artists.
This slideshow requires JavaScript.