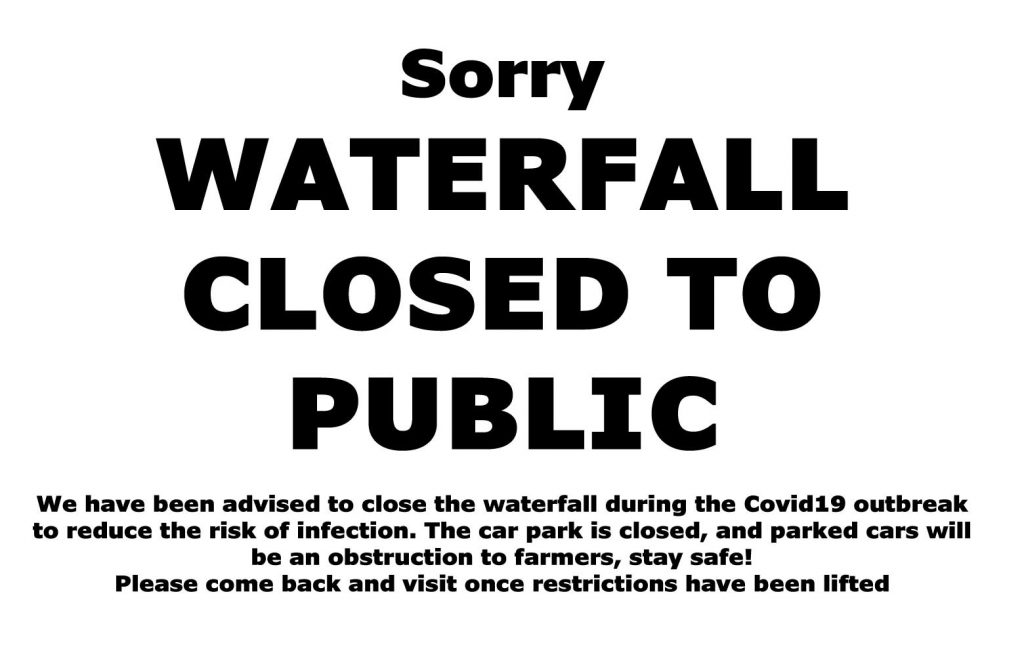 Wales and its Assembly is encouraging visitors to stay away for now to protect us from the corona virus. There are many elderly and vulnerable people here Wales and our health service is sparse, as there is a very dispersed population also. We all use the use same few services and shops, so even a few outside visitors creates exposure to the whole community, at this time, caution prevails.

Once things are fully operational again we will be the first to celebrate. For now the waterfall car-park is closed and the message is to stay away until you hear differently. We look forward to seeing everyone back here as soon as possible, we understand how many people hold Pistyll Rhaeadr in a very special place in their lives.
Meanwhile, please work with us at Dragons to being some good positive energy back into the world! (as of 23/5/20)
We welcome everyone who loves Wales and llanrhaeadr back once we understand how we can do that safely and responsibly.
There is lots to see and do around here, let us help plan your visit.
Pubs, B+B's, bunkhouse, camping, exploring, volunteering on projects or just relaxing. People come to walk, climb, hike, cycle, stay in remote locations or in the village with many more options.
Stay 10 minutes walk from Dragons and Llanrhaeadr Village in this beautifully refurbished timber framed barn with stunning views or a lovely self contained cottage.
https://www.airbnb.co.uk/rooms/18712379?location=Llanrhaeadr%20ym%20Mochnant
https://www.airbnb.co.uk/rooms/19692946?location=Llanrhaeadr%20ym%20Mochnant
This slideshow requires JavaScript.